Teddy Bear Museum
Namsan Seoul Tower, Seoul, South Korea
13th February 2011

entrance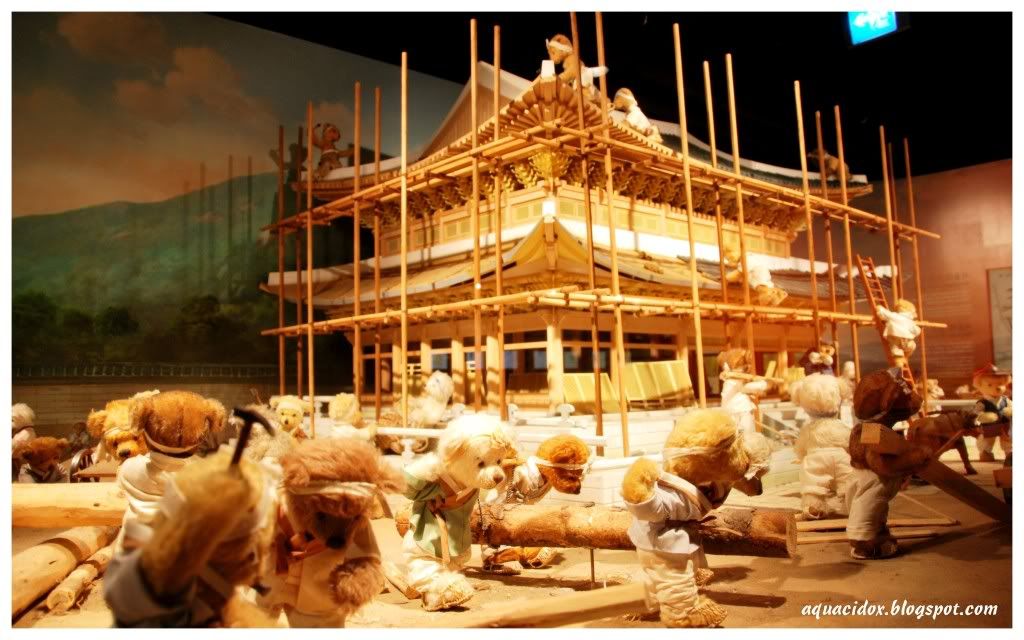 Zaman dahulu, korea memang ada raja..tapi kalau tak silap sejak tahun 80-an, mereka tiada pewaris dan sistem raja pun dihentikan. Macam cerita
Gong aka Princess Hours
(pada Kdrama lovers yang tahu)
, cerita tu berdasarkan imaginasi mereka, kalaulah ada lagi putera raja korea zaman sekarang...
Bercakap tentang seni architecture ancient di sana, memang fascinating. Semasa di Changdeokgung Palace, kitorang tengok ukuran kayu kat bawah bumbung palace tu sume sama je saiznya..canela diorang buat gaknye...
Jual-jual dan Masak-memasak

Teknologi mula berkembang, dan mereka sudah mula ada sistem pembelajaran yang formal


Bayangkanlah Sungkyunkhwan University was established in1398!
Owh ni dah masuk zaman agogo ni...sket lagi nak masuk zaman kpop ;p
Huslar Dhamia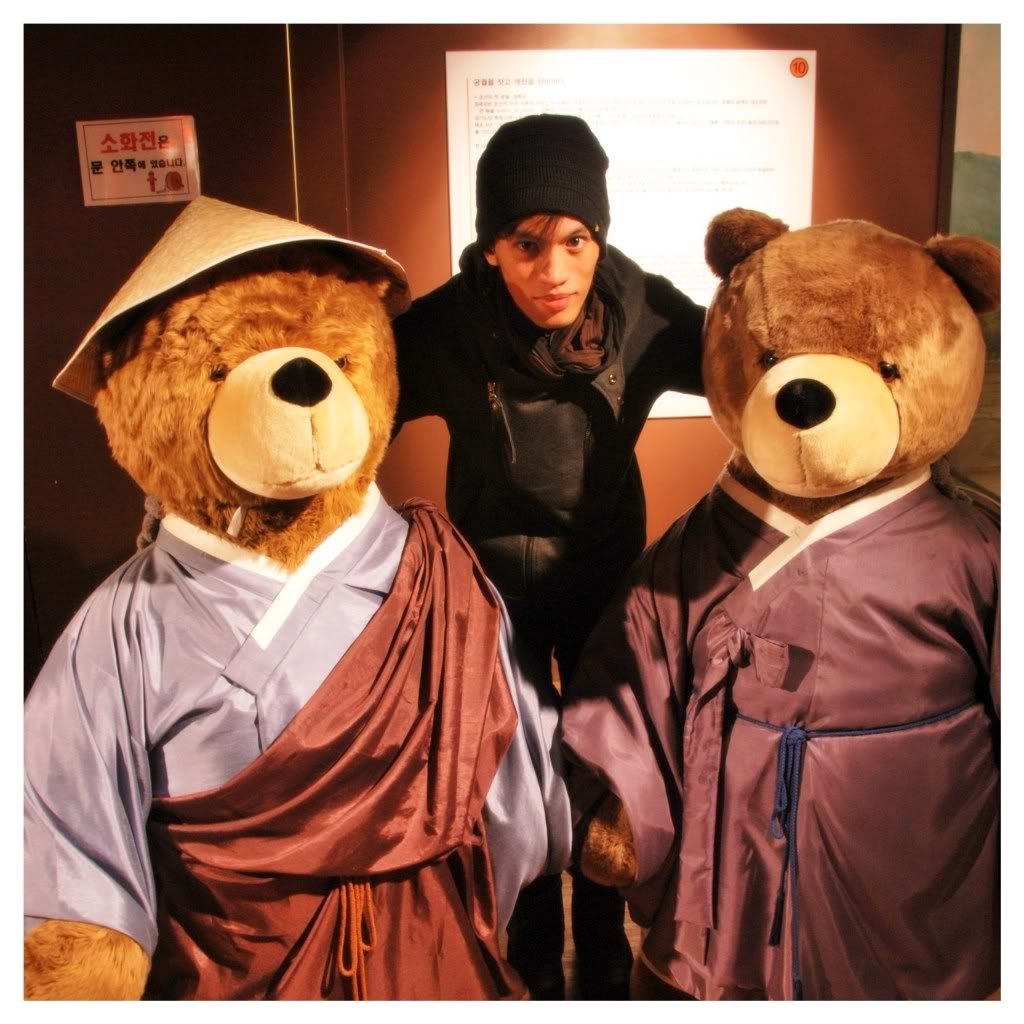 Us, with teddy bears family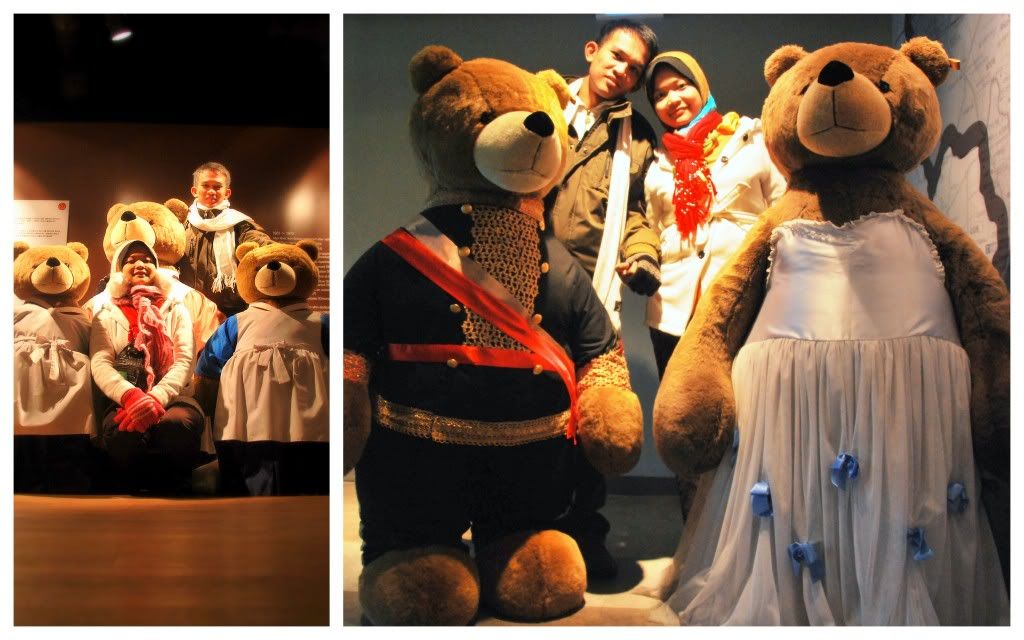 Teddy Bear museum ni menceritakan sejarah korea serta pembangunannya secara berperingkat dan diilustrasikan dalam bentuk teddy bear. Teddies ni sume sebenarnya bergerak-gerak macam mencangkul, naik tram tu sume..And ada penceritaan throughout the museum. Quite interesting tapi kalau tak cukup masa, tak pergi pun takpe.. But to those teddy's lover out there,u guys should go here someday...Actually, since
13 february 2011
is mr cekodok's 25th birthday, I wanted to create a special memory with him, that's why I brought him to this tower..nothing much, simple and sweet memories sahaja..heee...I'll upload some pictures of our love notes left in the tower later.